What's Cooking at the Retreat? New Website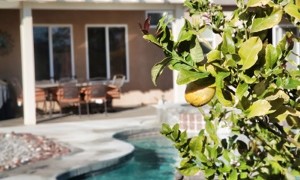 The Eating for Wellness Lifestyle + Nutrition website has a new look and a new mission. If you've visited this site before than it's easy to see the changes. If you are new here; welcome and please make yourself comfortable!
Going into our second year, I wanted the website to have a new look, a new feel and most importantly; be a place where people feel comfortable seeking out their nutrition and lifestyle information.
As with many things in life including myself, this website is a work in progress, ever changing, ever growing, ever evolving. I hope you find the new changes make it easier to find what you are looking for.
The goal was to make the website:
user friendly
easy to navigate
full of useful but easy to understand information about nutrition, lifestyle and overall health
simple, quick and delicious gluten free meals and snacks
Here's what you will find where:
ABOUT JACKIE details my professional training and experience.
JACKIE'S STORY details my personal journey and still an unfolding story.
MISSION STATEMENT highlights my philosophy
TESTIMONIALS kind words from guests, clients and colleagues
THE RETREAT information on booking stays
STAY WITH US details about wellness retreats
VIEW THE PROPERTY photos of the Eating for Wellness location
WELLNESS SERVICES local/community based services
NUTRITIONAL CONSULTING individual, couple and family consulting
RESOURCES recommended reading/website/podcasts
RECIPES/BLOG delicious recipes, informative articles and lifestyle pieces
CONTACT US reach out here
FOR CLIENTS find your supplement, testing and payment information here
DISCLAIMERS things I don't do and things I get paid for
If you have any questions or would like more information about retreat stays or other services. Use the contact form, Airbnb listings or just pick up the phone and call. 213-822-2634.