Buy Young Living Essential Oils
Buy your Essential Oils Here:
Are you interested in essential oils for natural health? I am too!
When I was first introduced to Young Living, I was very skeptical about all the multilevel marketing companies that were popping up. As a holistic nutrition consultant, I've been approached by many people offering me a QUICK way to make money while pushing a product I didn't believe in. None felt like a genuine fit for my holistic philosophy.
After many, many, MANY emails from a colleague who had been involved with Young Living for a while, I decided to look into Young Living and their Premium Starter Kit. I figured I had nothing to lose and the initial investment of only $160 was something that was doable for me.
Coincidentally right after I placed my order, I came down with the worst flu I had had in 5 years. Since I don't generally use conventional western medicine, it was a blessing when I began to investigate the benefits of the oils I had in the kit. I used RC, Thieves, Purification and Frankincense until I was finally better….it took about 5 days where the rest of my friends were sick for weeks. At that point, I became curious about all the other oils available and started doing more and more research to convince me these oils were for real. Using Lavender and Stress Away at night helped improve my sleep; using lemon and peppermint in the morning was the perfect way to begin the day. Panaway was a blessing for sore muscles and nagging aches from being on my computer too long.
When I learned MORE about Young Living, I saw the potential to help others make further lifestyle changes by looking for alternatives to their prescription and over the counter remedies, personal hygiene products and household cleaning products with the more natural, holistic options.
Now that I'm building a Young Living business, my vision is to introduce the benefits of essential oils to as many people as possible and to encourage those people to look at their WHOLE life and see where they need to make changes or improvements and how essential oils can help.
How To Order Young Living Essential Oils
When it comes to essential oils, Young Living sets the standard for purity and authenticity. Young Living carefully monitors every step of the production of the oils from beginning to end through a unique seed to seal process, ensuring the purity of each essential oil and protecting nature's living energy in every bottle. This unsurpassed commitment to quality means that you can be confident that Young Living essential oils are both safe and effective.
You can purchase Young Living therapeutic-grade essential oils in one of two ways:
You can buy as a retail customer but the price is 24% higher.
Wholesale Member (best option!!!) via the Young Living website


I recommend buying Young Living essential oils by joining as a wholesale member.
Wholesale Members get an amazing 24% discount off every product that is offered. As a Young Living Wholesale Member you only have to agree to order a minimum of $50 per year which is so easy to do because you will find the products invaluable!
What do you need to do to get started???
To begin as a Wholesale Member you start with purchasing an enrollment kit. There are three options to choose from however, I recommend the Premium Starter Kit with the diffuser (pictured below). This is the same kit I purchased to get started on my essential oil journey.
The Premium Starter Kit is the Best Value!
When you order your own premium starter kit, you are entitled to wholesale pricing on all Young Living products, this is a 24% discount. Share this with your friends and family by ordering for them, or have them enroll to get their own kit and discount. The Premium Starter Kit is valued at over $300. As a Wholesale Member you get this for 50% off! The Premium Starter Kit includes:
Ten 5 mL bottles of essential oils including: Lavender, Peppermint, Lemon, Frankincense, PanAway, Copaiba, Thieves, Purification, and RC.
A home diffuser (retail value alone on this one is $96)
5 mL bottle of Stress Away (this is by far my absolute favorite — I wear it like perfume!)
Aroma Glide roller fitment (to turn any oil into a roll on)
Two sample packets each of Lavender, Peppermint, Peace & Calming, Lemon, and Thieves (for you to share with your friends)
Two NingXia Red 2-oz. samples (this is a great supplement for energy)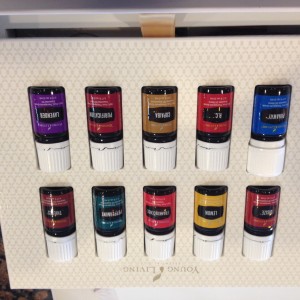 Signing Up As A Young Living Wholesale Member
1. Click over to the sign-up page.
2. Select "Sign Up As: Young Living Wholesale Member"
3. The "Enroller ID" and "Sponsor ID" boxes should already be filled in for you.
(Verify it has #3549507 and Jackie Chatman for both enroller and sponsor)
4. Fill out your name, billing address, shipping address, and contact info.
5. Create your password and pin which you will use to log in to your account and order your oils.
6. Select your enrollment order. This is where you can specify which starter kit you would like (and you know I think the Premium Kit is the way to go!). You must sign up with one of these kits to become a Wholesale Member. To maintain your 24% discount going forward, you only need to spend $50 each subsequent year with Young Living on any product in their store. That's it! You can also purchase other items at this time if you wish.
7. Set up your *optional* Essential Rewards Program. Now don't be confused by this next step. Buying one of the ER kits is not a requirement to sign up as a Wholesale Member! This is a rewards program you can opt into to start earning money back to help pay for your oils. At this point, you can skip this step by selecting "No, thank you. I plan on enrolling in the Essential Rewards Program later". If one of the ER kits looks valuable to you then by all means get one in addition to your starter kit.
7. Agree to the Terms & Conditions.
8. CONFIRM YOUR ORDER. I have had many folks miss this step and end up not fully checking out. To confirm, the tool will log you in and it will show you your order again and it will make you enter in your payment information again. We wouldn't want that to happen because then you would not get your oils!
Make sure you signed up here to order your own premium starter kit!
My Special Gift to You!
All new Wholesale Members in the USA will get 1 Essential Oils Guide! Please allow 3-4 weeks for delivery.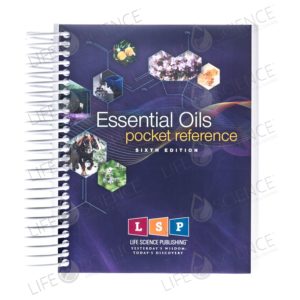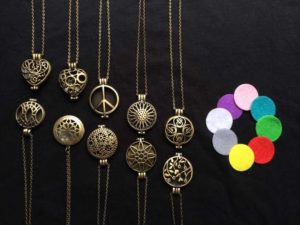 That's it!
Congratulations! Welcome to the amazing world of essential oils!
If you have any questions, please contact me!
Please join my Facebook group: Essential Oils for Wellness
Wishing you the best in health,
Jackie Chatman, NC
Eating for Wellness