As you may or may not know, I've just celebrated the one year anniversary since I received my Young Living Premium Starter Kit! In that time, I've also completed several course through the School for Aromatic Studies and will be getting my Aromatherapist certification later this year. I'm super excited about this new phase in my health and in my business!!! #eatingforwellness #essentialoilsforwellness
I've been sharing all about my journey in my Facebook group; Essential Oils for Wellness. Please join here: http://bit.ly/2jiOu0x
I wanted to reach out to share a great deal Young Living is offering through the end of January!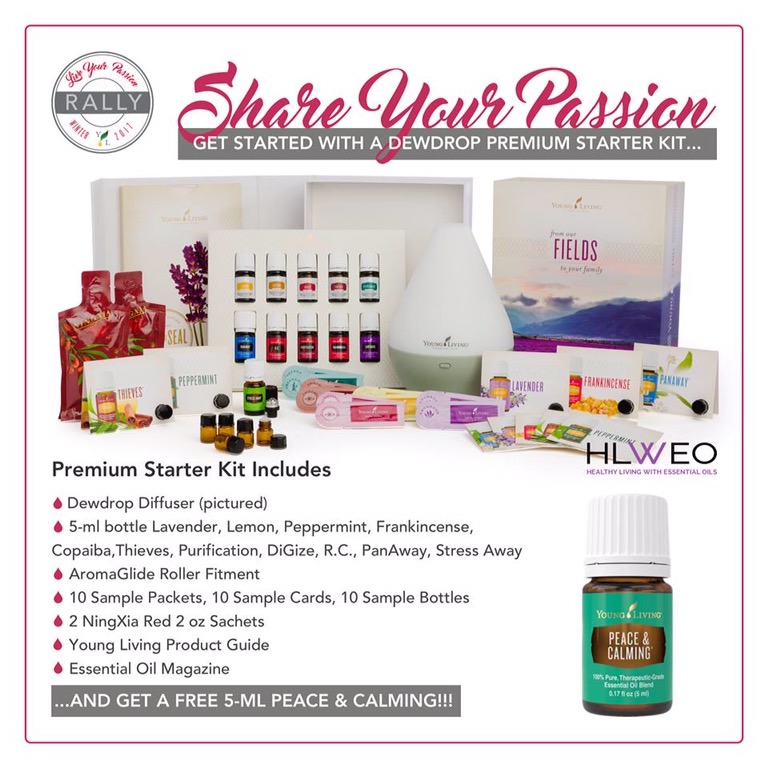 If you order a Premium Starter Kit before January 31st, you will recieve a FREE bottle of Peace and Calming! Not only is this a $35 dollar bottle of oil but it is one of those special oils that everyone longs for. Peace and Calming has been out of stock until just this month and is now being offered as a free gift.
I actually my first bottle of Peace and Calming this month and I am in love with it!!!!
Please let me know if you have any questions about getting started!!!
1. To purchase your Premium Starter Kit: http://bit.ly/Essentialoilsbyjackie
2. Contact me via email: eatingforwellness@yahoo.com
3. Contact me by phone: 213-822-2634
4. Watch Online Discovering Essential Oils Class
http://hlweo.com/discovering-essential-oils/
Enter code: 3549507
I look forward to hearing your testimonials!
In Health & With Gratitude,
Jackie Chatman, NC
Young Living Star – #3549507