Wellness Services
A stay on-site at our retreat is the most comprehensive service we offer; however there are a variety of additional services available to suit your need. We like to think of our services broken into 4 main categories:
Stay, Play, Learn, and Grow.

Stay
An overnight retreat focused on learning and implementing the steps to healthy eating and over-all wellness in a small group
Bed and Breakfast stays catering to gluten free and whole food diets.
For more information on booking a stay, please visit our link at AirBnB
Play
Grocery Store or Farmer's Market tours with full explanation of labels, ingredients, and how to shop.
Cooking classes at the Retreat or in your home/location of your choosing
Hikes and outdoor activities lead by Jackie and other wellness professionals.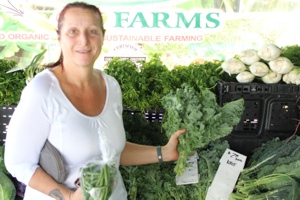 Learn
Individualized nutrition workshops for individuals, couples, families and groups
Community events, speaking engagements, and classes at the location of your choosing.
Grow
Intensive individualized programming focused on overcoming health challenges and chronic illness
Customized on-site stays at the retreat to begin the pathway to healing
We are able to accommodate a wide area in the Southern California area including Los Angeles, San Gabriel and San Fernando Valley, San Bernardino and Riverside counties and some areas of San Diego County.
We are happy to discuss pricing with you via phone or email, and are able to accommodate most any budget. Steps towards wellness don't have to break the bank!